Drainage Systems, Installation & Repairs


When it comes to outdoor living areas, most homeowners and property owners, in general, think about features that will enhance the appearance of the property, but they never think about the ones that are necessary or quite important.  
If you're not sure what I'm talking about, well, let's just say that some features are necessary to make sure that everything works perfectly at your property and you are able to enjoy your outdoors without problems. For example, a drainage system is essential.
Most people don't know that having an outdoor living area involves and entails many other things that make it functional and prevent something bad from happening.
Honestly, I don't blame people who don't know this. If you were one of them, it's ok, everyone has been there before but I expect that you start to change that.
That being said, let me tell you why a drainage system is so important.
You won't be able to do anything that is related to water if you don't have a drainage system. This means that you won't be able to install a sprinkler system either. One complements the other, so it's important to keep this in mind.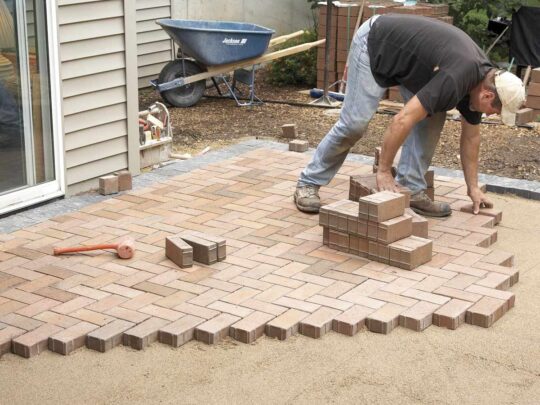 Now, you probably have one already, but does it work properly? That's something you need to know and I hope you start checking it now.
When it comes to sprinklers, having grass in your outdoor area can be a lot of work, and making sure that it looks good is probably the most important part when it comes to aesthetic aspects.
If you don't water your grass every day, don't expect it to look beautiful all the time. You can do it yourself using a hose or something similar, but you will waste a lot of water, time, and effort. If you need both things, a drainage system, and sprinkler services, don't try to install any of them by yourself.
Many companies offer these services, but you have to make sure to employ the best one of them in order to get the best results.
Therefore, contact a company that is known for having the best professionals and delivering the best results. Richardson Landscape Designs & Outdoor Living Areas is one of the best companies in the entire area and can guarantee you the best results.
Contact us now if you want the best features in your outdoor area. We won't disappoint you at all and that's thanks to our well-trained professionals.
You can be sure of getting the best from your outdoors when you entrust us with your lawn. The kind of lawn services that we offer cannot be compared to any other brand in Richardson.
Landscaping and outdoor living Services
There are so many areas or regions where we offer these services with most of them being cities. However, if you need any of these services, you need to contact us. The list below comprises the areas where we offer these services.
Feel free to place your order and receive your free quotation now!