Residential Outdoor Living Spaces


Most people assume that living in Texas means you will have hot days all the time. Well, all of them are quite wrong. For example, January is a very cold month even when there is the sun. therefore, don't underestimate how cold the day can be in the entire state, especially in Richardson.
Since the climate in this city isn't known for being hot all the time, most people run from the idea of spending time outdoors. Don't get me wrong, every single person I've known enjoys spending time outdoors instead of staying inside of the house or the property, but it's true that when it is cold, not too many people are willing to go out.
Now, I think everything depends on the perspective and if the person really has a well-designed and installed outdoor space.
For example, I've noticed that most people in Richardson don't pay too much attention to their outdoors. Therefore, it's completely normal that they won't be able to spend their time in this area if it has almost nothing installed.
The key is to prepare an outdoor living space where you can spend time either if it is hot or cold and believe me, doing this is completely worth it.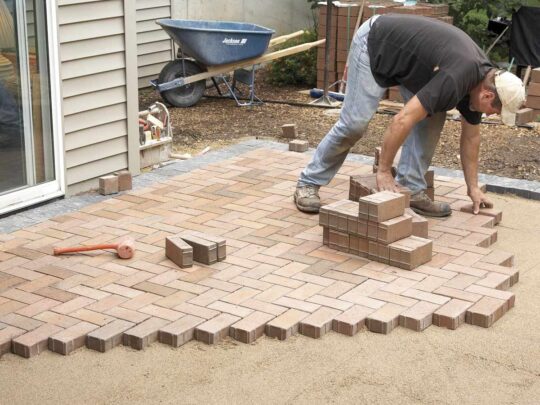 All you have to do is to invest more time, money, and effort in your outdoors instead of spending all that in your indoor areas.
If you decided to do it, make sure to find a professional or company that can advise you and assess your property in order to determine the best outcome or design for it.
Make sure to contact a top company in your city. Consider Richardson Landscape Designs & Outdoor Living Areas. Our company among the top and it is thanks to our well trained and experienced professionals and staff. You can contact us if you need someone to design your residential outdoor living space for you and ensure you that it will be the best you will ever have.
Contact us now and we will send one or two of our professionals to assess your property and space. You can let us know your preferences, style, and everything you expect from the project so we can keep all that in mind while designing and installing your area.
Call us, email us and also, feel free to request a free quotation now!
You can be sure of getting the best from your outdoors when you entrust us with your lawn. The kind of lawn services that we offer cannot be compared to any other brand in Richardson.
Landscaping and outdoor living Services
There are so many areas or regions where we offer these services with most of them being cities. However, if you need any of these services, you need to contact us. The list below comprises the areas where we offer these services.
Feel free to place your order and receive your free quotation now!