Pergolas Design & Installation


When you think about your property and everything you can change, design, or install, do you get excited about it? I bet you do and if you don't, what's wrong with you!?
Ok, I was a bit dramatic there, but the truth is that you should worry a bit more about this, especially when it comes to your outdoors. Now, you're probably thinking, what about the indoor areas?
Many people assume or think that paying attention to their indoor areas is all they have to do or the only thing they have to dedicate some time to. Well, these areas of the property are important, but they aren't the center of your property. I'm not trying to make you feel bad if you used to overlook your outdoors, but I hope you keep in mind that, since the indoors aren't your world when it comes to your property, you start paying more attention to your outdoors.
Outdoors are just as important as your indoors, which means that you definitely need to pay the same amount of attention to this area. Once you start doing it, I'm sure you will thank me.
That being said, when you think about your outdoor areas you will notice that there are many options when it comes to features or ways you can design them. Therefore, making decisions and trying to pick only a few features will be very difficult but not impossible.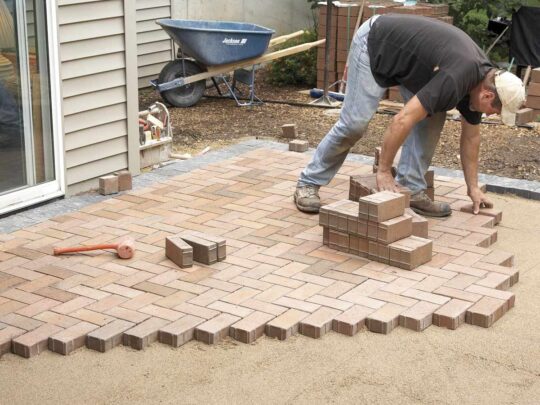 If you want a recommendation to start, consider having a pergola if you're someone who wants to enjoy both, cold and hot days. A pergola is perfect for people who also want to spend many hours outdoors and have some air without having to worry about the sun or maybe rain.
Installing a pergola isn't that hard, but it takes a professional and people who know how to do it in order to get the best results. Designing and installing it won't be something impossible for you, but if you have no idea how to do it, make sure to contact someone who does.
Richardson Landscape Designs & Outdoor Living Areas, for example, is a company with amazing professionals and experts who can help you to install the best pergola for your outdoor area. All you have to do is to contact us and we will deliver the best pergola for your outdoor space.
Feel free to call us, send us a message or email. You're also welcome to visit our offices whenever you want or need us. We are excited to help you with your outdoor space.
You can be sure of getting the best from your outdoors when you entrust us with your lawn. The kind of lawn services that we offer cannot be compared to any other brand in Richardson.
Landscaping and outdoor living Services
There are so many areas or regions where we offer these services with most of them being cities. However, if you need any of these services, you need to contact us. The list below comprises the areas where we offer these services.
Feel free to place your order and receive your free quotation now!